YOU MATTER TO GOD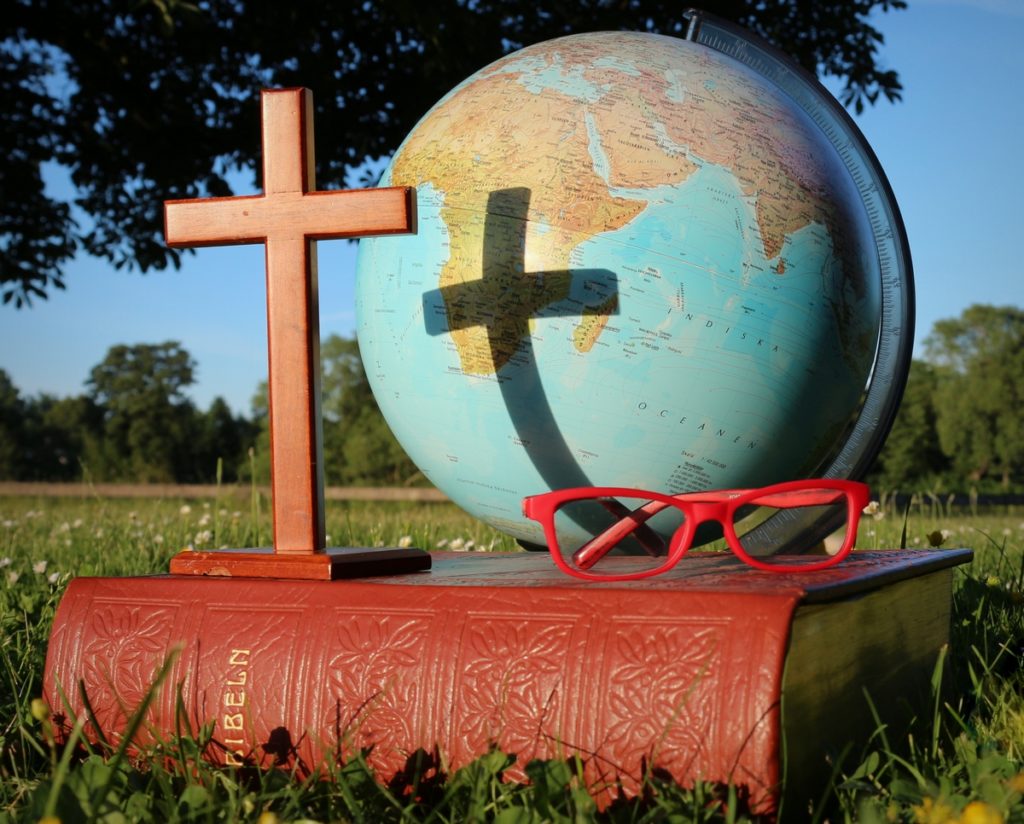 Traverse City Christian School shapes the hearts and minds of students from different backgrounds who have different passions:  students looking to university for degrees to advance in professional fields; students eager to move into ministry and mission training like YWAM; students aspiring to the trades through advanced training in apprenticeships and internships; students seeking to develop and serve their country in the Armed Forces; and students desiring to deepen their understanding of Scripture and God's story with His church.  All of this matters to God.
As a result, we believe that the richest curriculum prepares students for the real world. The TC Christian graduate is prepared to be a person of Christian vision and influence who seeks to renew all creation for God's Kingdom. It is our goal to produce Christian leaders in every field so that TCCS graduates can transform the world for Jesus Christ.
Biblical Curriculum
We are Traverse City Christian School for a reason. The Bible is at the heart of everything we do. Our entire curriculum is taught from a Biblical perspective. Every student studies the Bible as an academic offering. But the Bible goes far beyond the Bible class. We teach and model a Christian world – and life – view for our students. The means that we view everything through the lens of scripture. As a school with a passion for evangelism and discipleship in our DNA, we seek to engage the world with our Christian worldview for the Kingdom of God.
As a result, we value the following elements as essential to a Christian education:
BIBLICAL PRINCIPLES, because they…
Give an eternal and moral perspective on the application of knowledge and skills.
Clarify the implications of the choices we make.
Provide a solid framework which guides thoughts, decisions, and actions.
KNOWLEDGE AND SKILLS, because they…
Constitute the general body of academic knowledge and pursuit.
Identify and develop God-given abilities and release the unique potential of each person.
Enable the student to pursue and achieve God's best intellectually, spiritually, physically, emotionally, and socially.
CHARACTER QUALITIES, because…
Character is the essence of who a person is.
Character enables one to put godly values into practice in spite of difficulty and opposition.
Character enables one to serve in God's army and pursue the purposes of God for his or her generation.
Character which is not purposely formed will become malformed.
Serving The Community
As part of their graduation requirements, TC Christian Middle and High School students are required to give a minimum of 12 hours of voluntary service to the school and the community each year. These hours of service allow our students to reflect on how Christian faith is related to different dimensions of everyday life.
Service hours are to be used towards efforts that glorify God and that are in line with the mission of Traverse City Christian School. Examples that count towards graduation include volunteering at church, at a community mission (e.g. Safe Harbor, Single Mom Ministries, Father Fred, etc.), at TCCS, and so on.
Chapel
Chapel is probably our favorite weekly activity. Every Monday and Friday morning, both the Elementary and the MS/HS students and faculty gather to worship Jesus.
Despite being in separate locations, the theme is the same: Praising God for Who He is. After a time of music and singing, guest pastors, youth pastors, or TC Christian faculty deliver a Biblical message to the students. Parents and family friends are welcome to worship with us anytime!